BESAM SL500 is an automatic door opener for sliding doors. It has been developed to facilitate entering a building or passing between rooms. It can be combined with a variety of security devices such as motion sensors, etc. These enable constant use, a high level of security, and a long service life.
FUNCTIONS:
Fire doors with the BESAM SL500 automatic mechanism automatically close in the event of a fire and remain closed. Even in the event of a power failure the operation is not impeded, due to a fitted battery that enables faultless operation.
The doors on an escape route open and remain open in the case of danger, enabling safe evacuation of the building.
COMPONENTS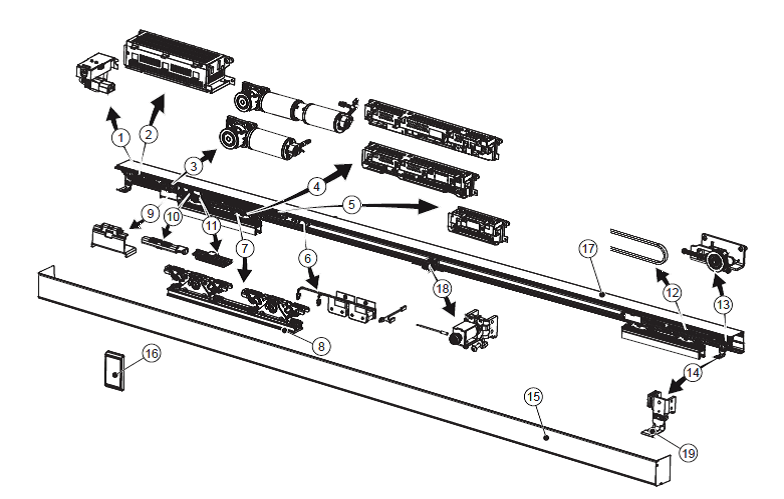 TECHNICAL CHARACTERISTICS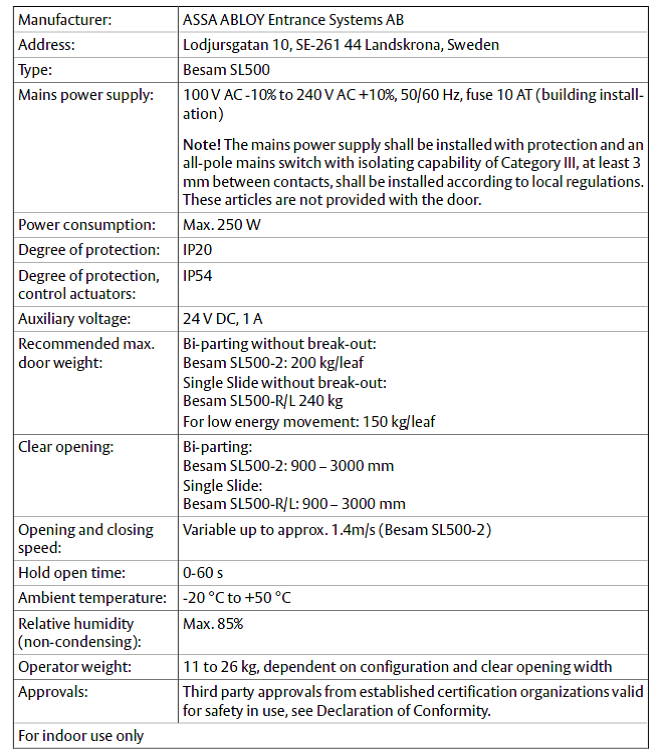 AUTOMATIC SLIDING DOOR LABELS